Increase Food Sales in Key Grocery Categories
Over our 35-year history, Epic Sales Partners has developed strong relationships with category managers, buyers, and other corporate-level decision-makers, helping our manufacturers sell to all major retailers across the country. Our Epic associates work closely with you to understand your products and target markets and with our retailers to understand their customers' needs and preferences.
Our team has experience across all key grocery categories. Whether you sell primarily to the meat and seafood or specialty and natural departments, we help you successfully merchandise your fresh food products to large retail chains and other major accounts.

Epic Food Sales by Department
Meat
Consumers today prioritize convenience and ease of preparation when purchasing meat. Some seek out locally sourced, sustainable, humanely raised options. Manufacturers must also be able to meet retailers' supply chain and quality expectations. Therefore, retailers partner with suppliers who meet or exceed their standards. Our Epic associates have extensive experience in the meat industry and help manufacturers navigate this complex category.
Seafood
Seafood sales are driven by freshness, variety, visual appeal, and innovation. We have qualified retail specialists to ensure that your fresh seafood products are well-merchandised in the case.
Bakery
In-house bakery is critical to consumers' perception of fresh offerings at a grocery retailer. The delicious smell of freshly-baked bread and delicious pastries keeps customers returning for more. Epic Sales Partners has strong roots in the bakery category and has skilled retail specialists who can teach and train to ensure that your bakery products are prepared correctly.
Deli
The deli department landscape is constantly evolving, from traditional sliced meat and cheese selections and behind-the-glass entrees and sides to ready-to-eat grab-and-go options, charcuterie, and artisanal cheese items. We can help you understand each retailer's unique approach to the category and how your products can fit their vision.
Produce
Produce is typically the first department shoppers visit when entering a grocery store and sets the tone for their fresh expectations. Our headquarter sales team works closely with produce category managers and buyers to ensure the right assortment. Our retail specialists ensure the produce is effectively merchandised, increasing sales and always-in-stock performance.
Dairy
Dairy products benefit from compelling placement, effective promotion, and always-in-stock consistency. Well-coordinated sales programs linking headquarter and retail execution are critical to achieving outstanding sales results.
Frozen
Consumers who seek convenient, high-quality, and ready-to-cook prepared foods are increasingly turning to the frozen department. They are finding variety, cost-friendliness, innovation, and ingredients that are familiar to them. Our team can help you with frozen sales by identifying assortment opportunities, developing the right promotional strategy, and ensuring placement and speed-to-shelf in the product set.
Specialty & Natural
Many traditional retailers seek a competitive advantage by expanding their assortment of specialty and natural products to capture their customers' interest in new foods and brands. At Epic, we continuously search for unique natural and specialty products that stand out in sourcing, ingredients, and brands.
Organic
Organic food sales have increased significantly over the past few years, driven by consumer expectations for clean ingredients and sustainably grown food. In an increasingly mature market, manufacturers of organic products must have a solid strategy for increasing sales and building strong relationships with key retailers. Epic helps manufacturers seize new opportunities in this category.
Epic Sales Partners:
The Fresh Food Catalysts
Regardless of which category you're looking to enter, Epic Sales Partners provides the headquarters sales support, retail store merchandising expertise, and sale administration services necessary to ensure that you make the greatest impact at each retailer and achieve the greatest distribution possible for your products.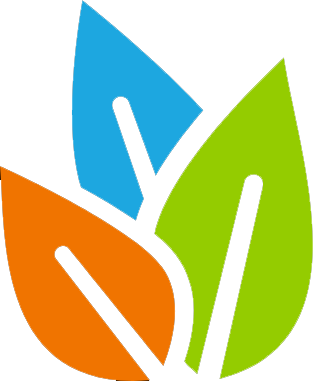 Let's Discuss Your Needs
We would love to answer your questions about our category expertise and food sales services. Please fill out the form below to speak with one of our associates.